The future is a topic that has been on my mind since I was old enough to know what it is. When I was a little girl, I wanted to be an ophthalmologist when I grow up. Now that I am actually grown up (nice old age of 22,) I've noticed many more options out there. I went into college for a bachelors degree for Biomedical engineering and pre-med. After two years and organic chemistry, I've realized that going to med. school seems bleak. I've decided to look for a job within BME instead. I graduated, like most of my peers, in May 2011 (except for leetle beetle who got out a semester before us...smart/broke-ass). I started job-searching in the beginning of my last semester of my college life. However I was not getting any on-site interviews.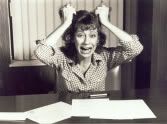 Thanks Seanrock @Photobucket.

Also my trip to Hong Kong RIGHT after I graduated didn't help. (My parents wanted me to go in hopes of my finding a job there... yeah right and leave New York? I don't think so.) But I was still applying to positions in America EVERY SINGLE NIGHT. If I had to make a list of all the jobs I applied to, I think it might be around 3 digits. For everyone of you who had job searched before or is job searching still, you know that it ain't easy. I even have the wrinkles to prove it.
Before Job Hunting- NO Wrinkles! (I'm on the left BTW)
Look how young I look.. and then BAM:
LOOK at ALL that under-eye baggage!
Believe it or not, I'm not trying to complain, but trying to show you that all hard work will get rewarded. It's been Half a year But I've landed a offer from my DREAM company. :) The only fall-back is the fact that it is in Albany. But you know what? Better in Albany than Utah. (Yes I applied to Utah jobs and Michigan jobs and Georgia jobs and Florida jobs.. it's and endless list... sorry.)
So for all the people who are still searching for the light at the end of the tunnel where the workplace is not a personal hell, it IS possible. Just be persistent and know what you want. Just keep trying no matter what!!
Please let me know where was the most random or weird place you applied to! My weirdest place is applying to be a painter for a Hospital In NYC. XD
Until next time~ <3 Nibs N Ink