As much fun as reading 30 pages of standard operating procedures on how to use a glorified dishwasher sounds, I find myself trying to find many ways of keeping my hands busy while at work. Whether it is fiddling with my pen or sipping some tea, my hands can't seem to find peace while I'm sitting at work reading long procedures on how to do the most mediocre thing.
Image courtesy of Dirtybutton.com!
One of the quickest solution I found was eating finger foods. I've eaten tangerines, clementines, granola bars, cereals, cheese with crackers, cheese without crackers, crackers without cheese and an assorted (absurd amount) of candy. As unhealthy as this sounds I always find myself hungry in the work place. I think that the healthiest (cheapest) of my choices is cereal. Which makes my grocery shopping very fun and exciting since I get to try out many new cereals. For example Cheerios came out with a new Dulce De Leche flavor.. and YES it is as good as it sounds!!
Yum!
Image courtesy of foodbeast.com!
AND Honey nut chex!!!!!!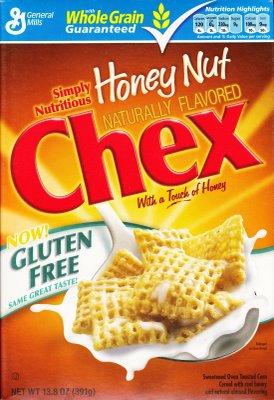 Image courtesy of Totallyfreebies.com
As you can imagine... I've prob gained 10 lbs since I moved.. and it's barely been a month!
On another note I've found a replica for a delicious cereal my dear Leetle Beetle shared with me one rainy high school day. It was a crunchy chocolaty cookie-like outer shell with a melty chocolate inside. I shared some with my younger sister and she fell head over heels in love with it. My sister then asked me to ask LB what it was and where she can get some. Turns out LB's awesome grandmother got it for her in some random Jewish place in Brighton. But lo' and behold I've found it in the form of Kellogs Krave!!!
Image courtesy of Kellogs.com!
Turns out my sister has already tried it and did NOT tell me about it (that jerk/DW).
Anyways what is your favorite cereal??